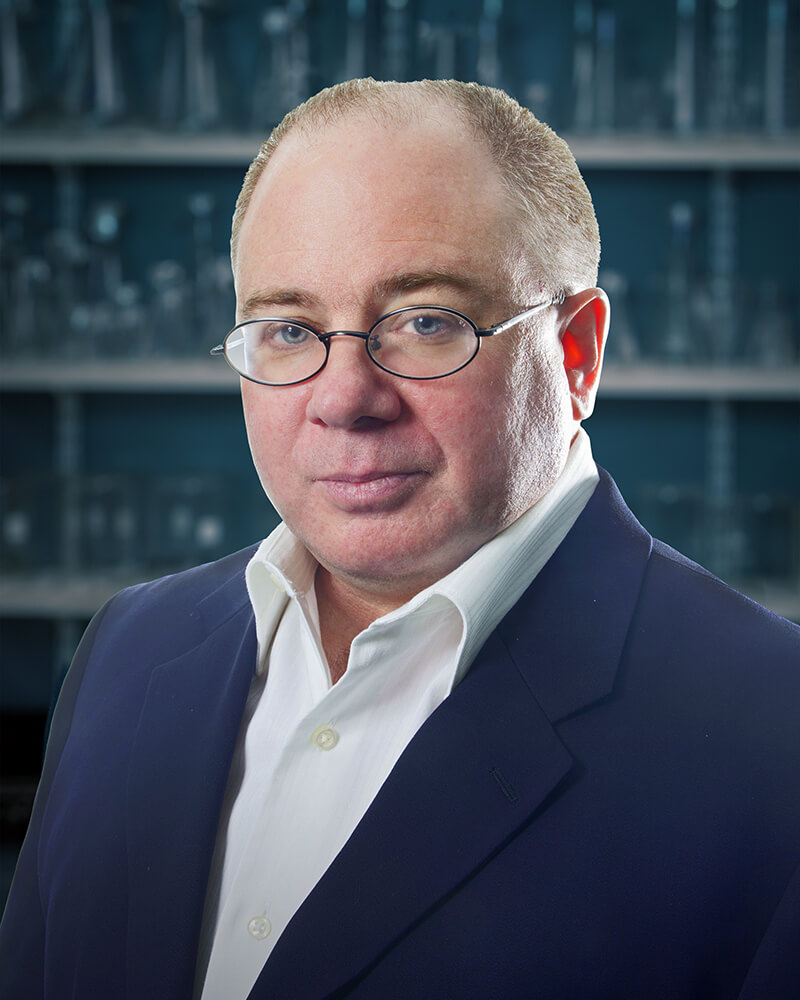 Jeffrey Albert, Ph.D., is currently senior vice president of medicinal chemistry at X-Chem. He is an industry leading expert in medicinal chemistry who has spent over 20 years at AstraZeneca in various roles from project leader to section head of lead generation. He has experience ranging from discovering initial leads through preclinical validation, including advancing multidisciplinary project teams from concept to preclinical toxicology.
In 2012 he founded the research and development organization IntelliSyn in order to identify novel leads and optimize them as successful clinical candidates for CNS and other diseases. Through his time as founder and director of IntelliSyn, he led research teams in design, synthesis and optimization of these leads. He assembled and managed a team of highly talented researchers, with the promise they could provide innovation and delivery expertise to pharma and biotech clients. His teams have successfully delivered four drugs into clinical development, two of which are currently in Ph-3. He has authored or co-authored more than 50 publications and 45 patents, five book chapters and two books.
In recognition of the excellence and utility of his work, IntelliSyn was acquired and integrated into X-Chem. Dr. Albert now serves as senior vice president of medicinal chemistry based in X-Chem's Montreal site, overseeing everything relating to medicinal chemistry at that major research location.