Read how X-Chem successfully searched for compounds capable of inhibiting the novel autotaxin, an enzyme involved in inflammatory signaling and implicated in a wide range of human disease. To find a drug for this high-value target, X-Chem used their proprietary DNA-encoded chemical library platform to screen for autotaxin inhibitors.
In this case study we highlight:
Discovery of X-165, a highly potent, selective inhibitor of autotaxin by using DEL technology
Characterization of the unique binding modality that differentiates X-165 molecule from any previous autotaxin inhibitor candidate
Completion of IND-enabling studies, leading the U.S. FDA to approve X-165 for Phase I clinical trials
Learn more about X-Chem's drug discovery process of X-165 by reading the full case study.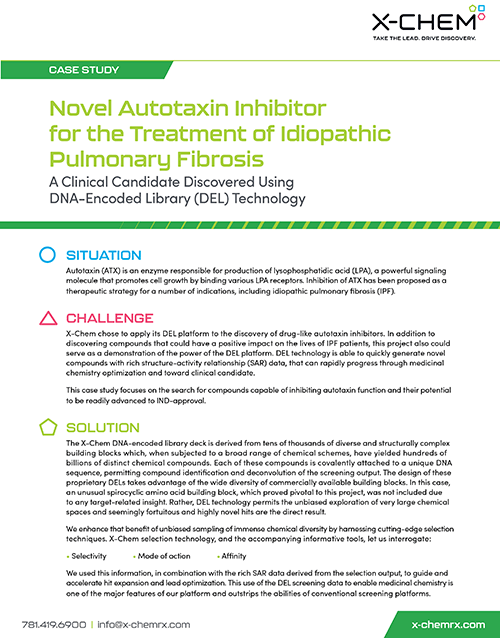 Get Your Copy Now