X-Chem is well-known for our pioneering work in DNA-encoded libraries (DELs), but we also offer end-to-end drug discovery solutions.
Read how X-Chem has successfully applied its medicinal chemistry and protein science expertise to identify, characterize and optimize a new set of inhibitors for the difficult-to-drug target, BRD4.
In this case study we:
Identify opportunity in BRD4 inhibitors
Perform competitive analysis of leading candidates and competitors
Identify superior characteristics to competitors
Computationally assess structure and function relationships that will lead to superior characteristics
Experimentally find and validate drug candidates with desired features via X-ray crystallography
Perform IND-enabling studies (ongoing)
Learn more about X-Chem's drug discovery process of BRD4 inhibitors by reading the full case study.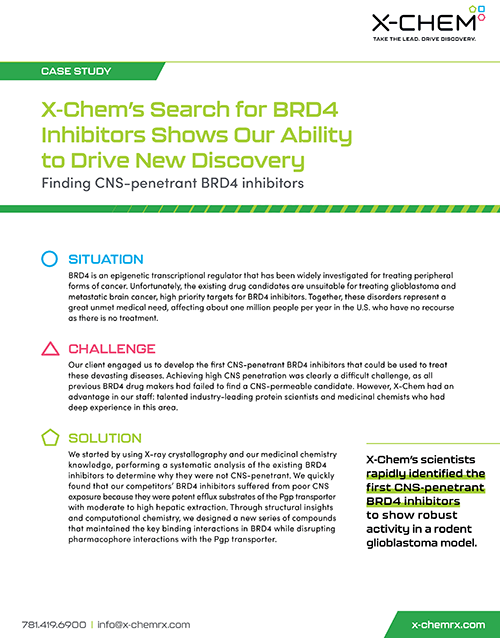 Get Your Copy Now