Success Stories of DEL Enablement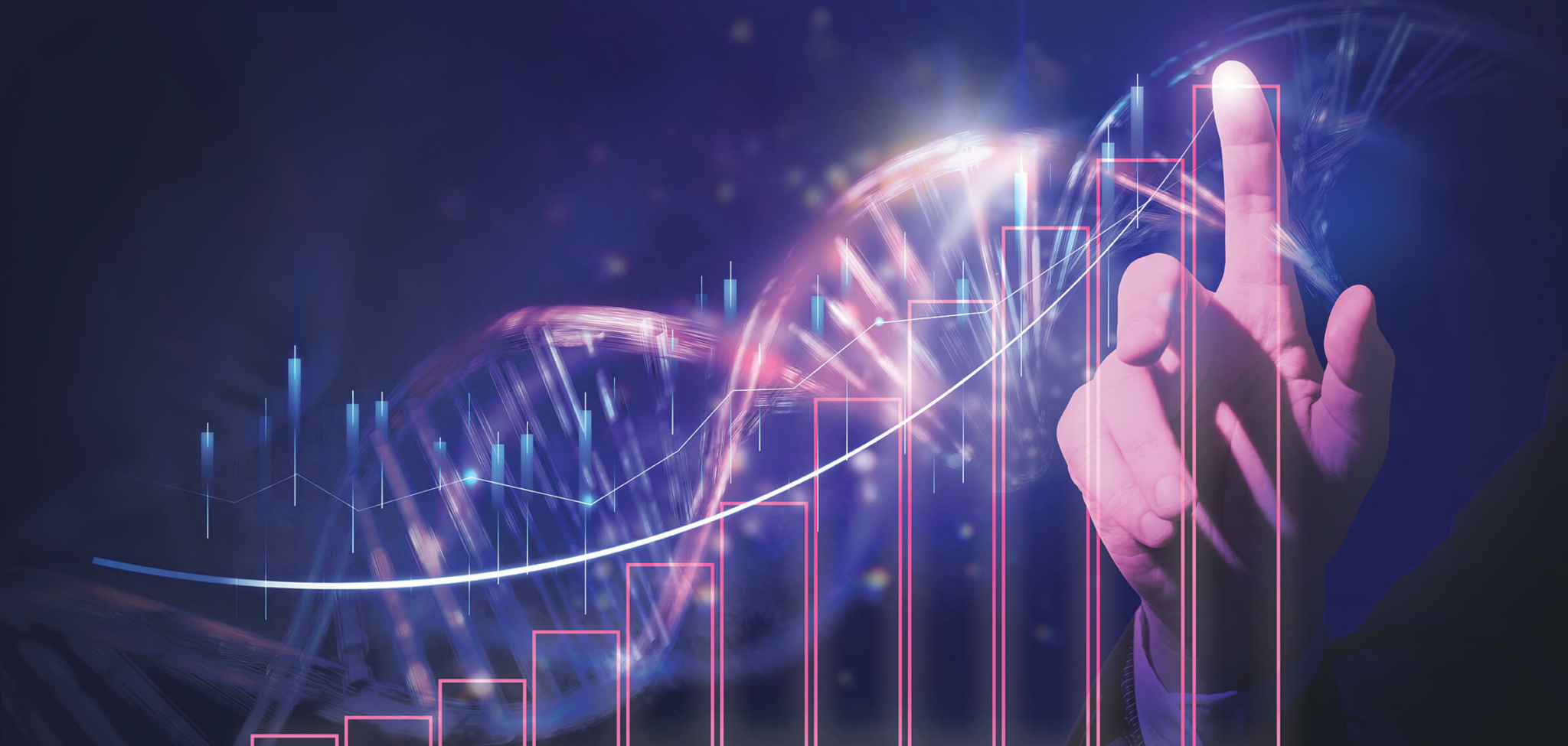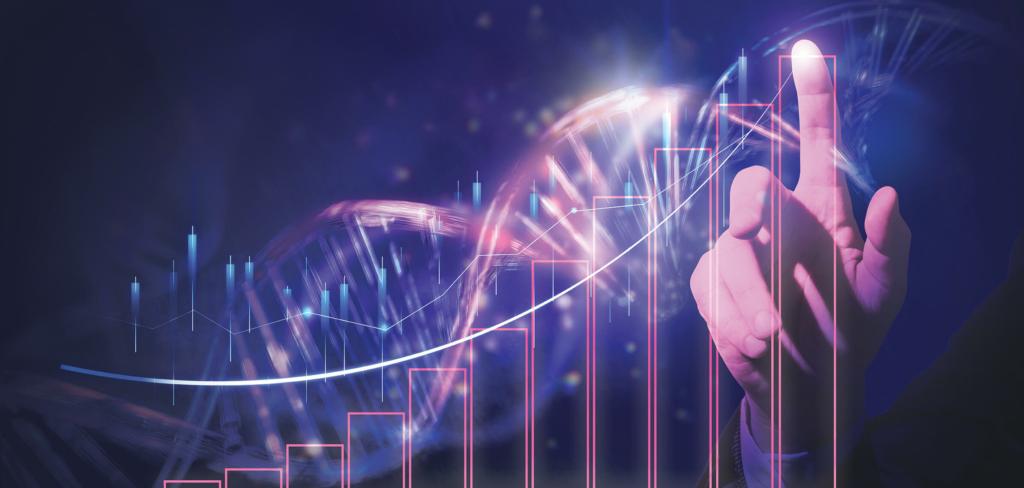 X-Chem's primary mission has always been to leverage the world's leading drug discovery platform to help create molecules that will improve the health of humans as well as animals and plants. Every X-Chem'er in their own role is dedicated to this mission and upholds our core values of innovation, collaboration, integrity, excellence and empowerment. Our commitment to this mission drives us to offer a range of specialized and customized services to our clients, supporting their endeavors to enhance patients' lives. Beyond merely conducting screens for our partners, we go the extra mile by enabling others to conduct DEL (DNA-encoded library) screens at their own facilities. Through these efforts, we aim to foster widespread progress in the field of drug discovery and positively impact the health and well-being of individuals and the broader ecosystem.
Whether your interest lies in gaining access to our premium libraries or setting up an internal DEL platform as a core component of your discovery process, we have the perfect solution for you. Throughout the years, we have successfully executed numerous technology enablements, accommodating various preferences and requirements.
If you are considering the implementation of DEL, wouldn't you want to get it from the leading provider in the field?
That's where X-Chem comes in. Our track record speaks for itself, with over 50 partnerships and more than 100 licensed programs, showcasing our unmatched success in the industry.
>100
DEL Programs
Licensed
12
(5+7)
Clinical
candidates
>100
DNA Encoded
Libraries
With a rich and extensive history spanning over a decade, we have successfully collaborated with numerous large and midsize pharmaceutical companies, emerging biopharma firms and academic core screening facilities. This experience has provided us with a deep understanding of our partners' unique requirements, and we are fully equipped to address their specific needs.
Through our enablement approach, we aim to share our expertise with you. This means providing access to our high-quality ReadiDEL libraries, and essential informatic tools . Moreover, we offer training on selection methods to expedite your access to DEL technology efficiently. By leveraging our knowledge and resources, we ensure a swift and effective integration of DEL into your projects.


DEL enablement empowers our partners to operate internally and take full control of their drug discovery process. This entails accessing proprietary DELs, conducting their own screens and analyzing the data using the necessary informatics tools. Several of our valuable partners have opted for this route, including, Roche, AstraZeneca and Enko.
Roche/Genentech's recent report on trends on lead-finding revealed that in 2019, DEL played a significant role in their drug discovery pipeline. Based on the review ofi internal efforts, they found that DEL accounted for ~30% of novel, internally generated leads. This indicates the growing importance and effectiveness of DEL in contributing to the identification of promising lead compounds within their research and development process.
AstraZeneca and X-Chem have had a long and fruitful collaboration around DEL screening. Over the years X-Chem has screened many targets from AZ's portfolio, with a high rate of success in uncovering high-quality chemical matter. Now X-Chem has enabled AZ to operate key DEL activities internally, giving AZ more flexibility in deploying X-Chem's platform to benefit early-stage research.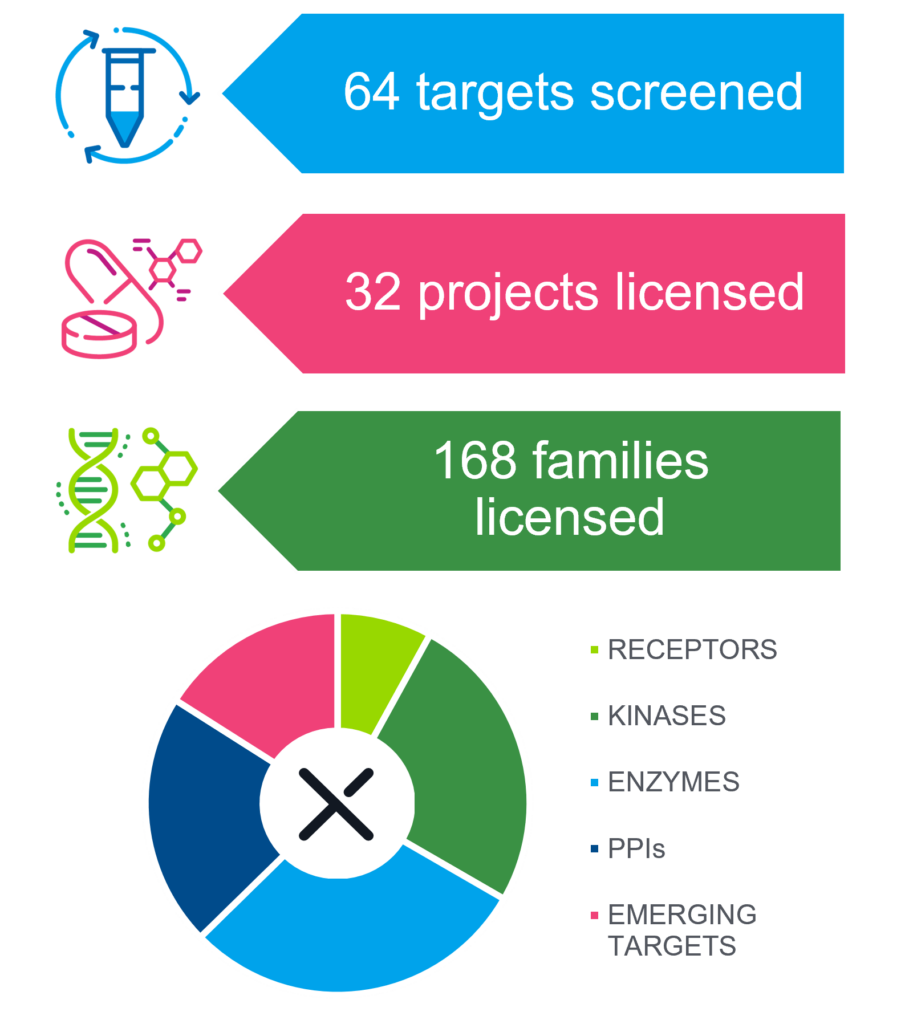 "Working together with X-Chem we were able to define a clear strategy that allowed us to build both a custom screening collection in collaboration with their synthesis group and our internal capabilities across the end-to-end DEL process. Driving both of these activities together enabled the rapid creation of a fully operational and productive DEL platform upon completion of the technology transfer collaboration."
Ian Storer, VP of Hit Discovery, AstraZeneca
Enko's fruitful and long-lasting collaboration with X-Chem has also culminated in successful technology enablement. This has empowered Enko to operate the DEL platform iinternally.
"Our multi-year collaboration with X-Chem has been fruitful and has resulted in projects that have successfully progressed to include many high potential products."
Jacqueline Heard, Ph.D., MBA, CEO and Founder, Enko
As a leading provider of DEL solutions and services, X-Chem continues to support partners in harnessing the potential of this cutting-edge technology to drive drug development and improve patient outcomes.
References
1Dragovich, P.S., Haap, W., Mulvihill, M.M., et al. Small-Molecule Lead-Finding Trends across the Roche and Genentech Research Organizations. J. Med Chem. 2022 65(4), 3606-3615. DOI: 10.1021/acs.jmedchem.1c02106
Blog
DNA-encoded library (DEL) selections typically use affinity pulldown to enrich compounds that bind targets of interest. While it is highly...
Blog
Most of the pharmaceutical industry's reported drug discovery projects involve reversible target modulators. However, covalent inhibitors — i.e., irreversible —...